AAMC is proud to share this new episode from the Insurance Business Talk (IB Talk) Podcast, featuring our very own National Assessing Manager, Josh. 
Josh was interviewed by the Insurance Business Talk podcast to discuss everything related to the auto-motor claims business. 
They dived into the ever-changing business of automotive claims as well as the role of assessing professionals and their importance. The impact of technology, automation, and artificial intelligence was unpacked, specifically how it relates to the insurance industry. Then we looked into the rise of electric vehicles and what challenges these innovations might create in the industry.
This special 'Exploring the world of motor claims' episode has some real gems in it.
The role of claims professionals
Asked to share a little bit about the role of a loss assessor, Josh told IB Talk that assessors have really unique skill sets.
Not only do they require a comprehensive knowledge of vehicles generally, as well as their repair process, but they need to be good at negotiating with people.
The role really combines the hard skills of that technical knowledge with the soft skills of being able to communicate effectively and negotiate in a way that ensures all parties are happy.
"As an assessor, you're working, often, with a customer who's had a really negative experience of being involved in a car accident," says Josh on working with customers. 
"If you can just give them something positive, that little bit of help, you can really help turn their experience around."
Josh's role in AAMC is to look after light motor assessing and its function within the company nationally and is supported by teams of loss assessors across Australia.
The duties of claims professionals go beyond reducing costs
Of course, cost control is important. Josh says, though, that this is one of the biggest misconceptions about loss assessors — that their key role is reducing costs.
Cost control does matter, but so does the quality of repair. The assessor needs to ensure the vehicle is returned to its owner as close to its original condition as possible. They need to ensure that correct repair procedures are followed. Realistically, an assessor is acting as a conduit between the owner of the vehicle, the repairer, and the insurer. 
The loss assessor needs to ensure that the owner is comfortable with the repairs while ensuring the repairer and insurer are treated fairly in the process. 
Josh says another misconception among repairers is that loss assessors spend most of their days on the road meeting repairers for coffee. He says while they certainly do try and connect with their network, a large portion of their time is spent in front of the computer.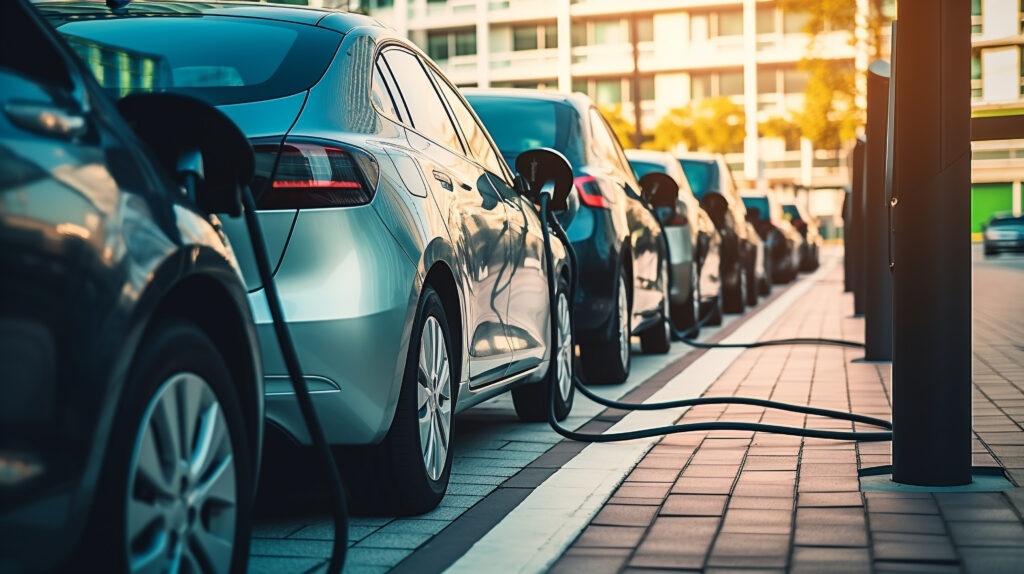 The impact of technology and automation in the modern workplace
Asked about the impact of technology and automation on the role of a loss assessor, Josh said there certainly have been a lot of digital improvements, particularly in the way that assessors communicate with claimants. 
It's a digital environment, and we're now utilising software that automates how repairers receive repairs and repair authority. Software now provides clients with portals that allow them to receive updates in real time.
These programs offer us a central point of truth and allow us to improve our customer service.
Artificial Intelligence (AI), on the other hand, is still in its infancy, particularly in the Australian market. We're seeing new tools pop up that automate the customer contact process, analyse digital images, and create basic repair estimates, as well as some tools that can work through the large volume of car sales data to make estimations more accurate.
Josh says it's a really exciting time for loss assessors.
"While I don't think AI would be able to replace an assessor's technical knowledge, a lot of the tech that we're seeing will hopefully be able to assist in the administrative portion of an assessor's role," says Josh.
"[It's] great for us because it means that we can get our assessors back to their core function, which is really dealing with that technical aspect of having vehicles repaired and liaising with the repairer."
Electric vehicles, modern vehicle innovations, and what they mean for the insurance industry
Josh mentions that we're at the beginning of the electric vehicle revolution.
Assessors now need to learn all about the technology in electric vehicles and what's involved in their repair.
"EVs are a very different beast from a vehicle with an internal combustion engine," says Josh.
"Getting across them is going to involve some fairly significant retraining, in terms of the vehicle construction, the safety aspects, and the valuation of those cars, combined with the owner's expectations."
Josh spoke about the innovations in the materials used in vehicles today and how safety features are becoming more prominent. 
"Where safety features 10 years ago worked at protecting passengers in the event of an accident, current features are more to prevent the accident from happening in the first place," Josh said.
That technology is making cars safer, but it's also increasing the repair costs of a vehicle. Where an impact repair on a 2018 model car might be at that $3,000 to $4,000 mark, that same repair on the current 2023 model will cost closer to $15,000.
On working with AAMC, specifically, Josh says one of the big appeals of the job is the variety.
"When we recruit new assessors who've been working in-house at an insurer, they've often been confined to completing a fairly narrow field of work," says Josh.
"At AAMC, our assessors are more specialist general, in that they have a really broad knowledge of what it takes to fix a range of different vehicles and equipment. 
"They handle the complex claims that a lot of insurers either can't or don't want to manage in-house. As a result,  they've got that skill set to suit."
Go ahead and listen to the podcast in full.